Original Japanese Qualdrop Mironekuton - Natural Deep Sea Mineral
The original Mironekuton , occurs only in Japan and only in one region. It is exceptionally rich in minerals and many trace elements. It originated millions of years ago at the birth of the Japanese Archipelago, when dynamic geological forces brought the primary seabed to the surface, revealing soft and porous ancient sea sediments. Mironekuton decks were created by marine organisms from ancient eras as a result of depositing sediments layer by layer, decomposing them and transforming into new formations. In fact, in the rocks you can still find petrified remains of ancient crustaceans. Viewed under an electron microscope, it shows a surprising accumulation of fossilized remains of extremely diverse ancient marine organisms.
Below we present photos of Mironekuton offered by us . They are amazing! Worth to see. After that, the Mironekuton particles are highly porous and have innumerable micropores with a diameter of just 50 nm. This ideal pore size and structure gives Mironekuton unusual adsorptive properties.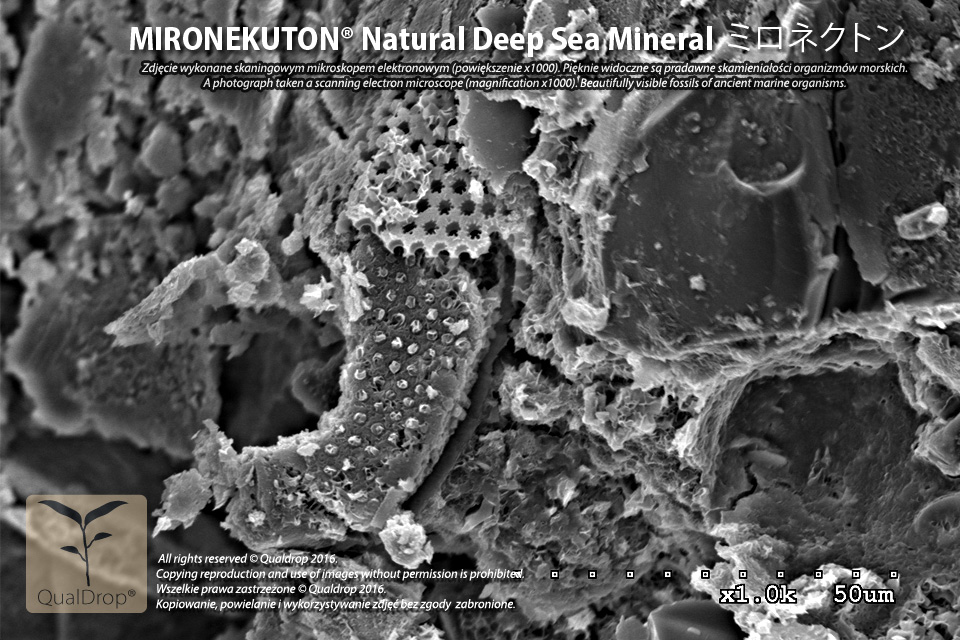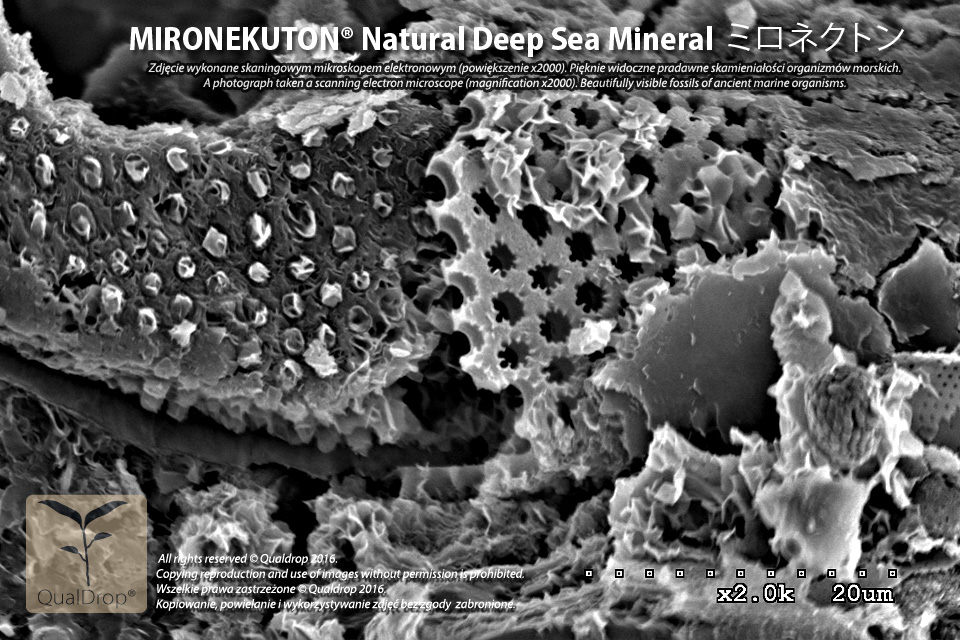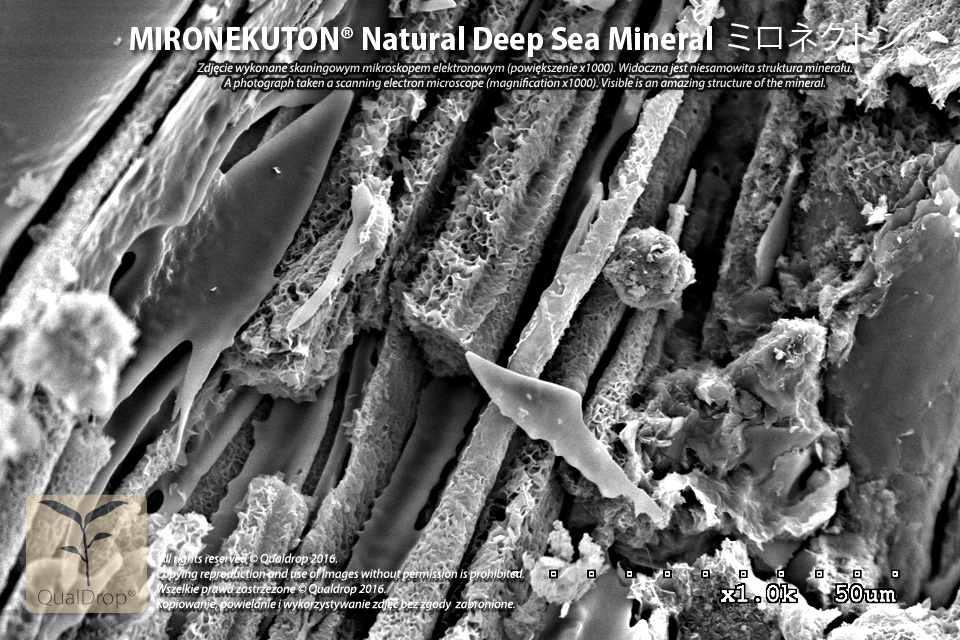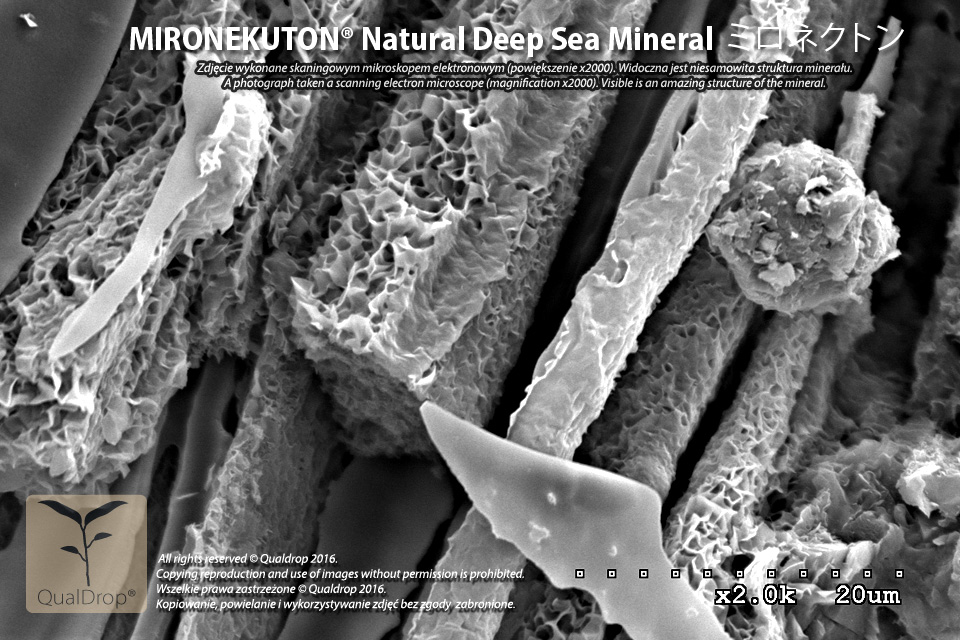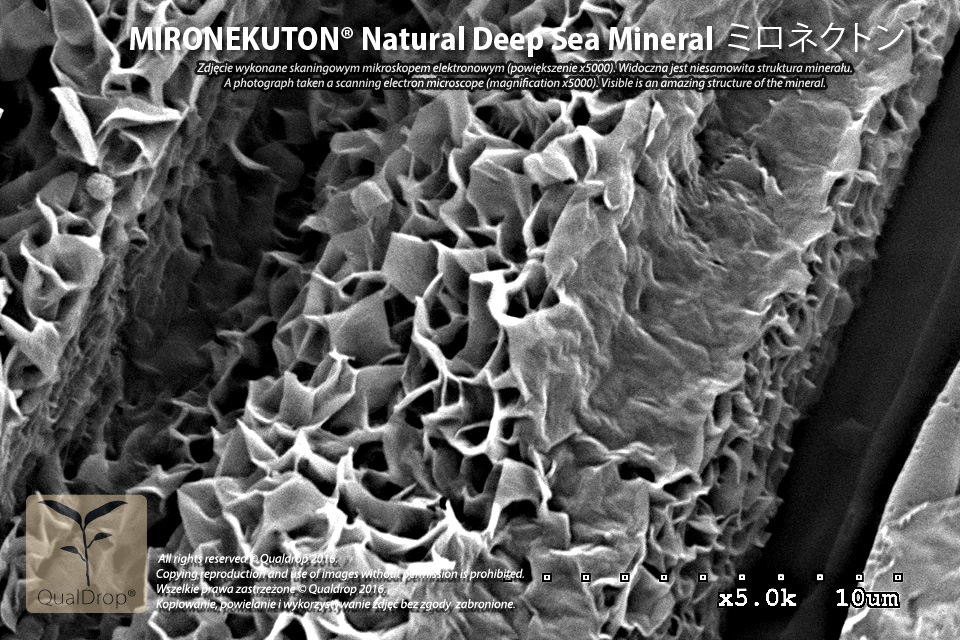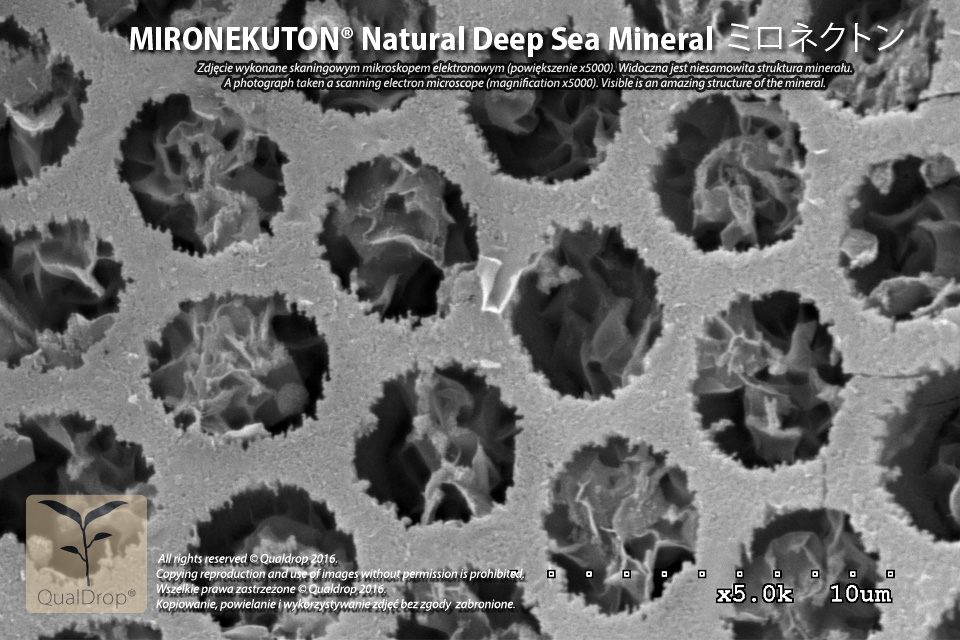 Due to its various beneficial characteristics, it is very popular with Japanese shrimp growers (greatly affects their vitality and color) and owners of plant reservoirs, especially in combination with active substrates such as Platinum Soil, as it significantly increases and facilitates the development of microbiology - beneficial bacteria and accompanying flora (in the substrate and filter). It is especially recommended at the start of the tank. This rare mineral placed in the aquarium serves as a source of minerals for all inhabitants of the aquarium. Slowly releases minerals contained in it, which greatly affect the intensity of photosynthesis and the development of the root system of plants contributing to their intensive growth.
The average composition of our Mirenekuton originating from Japan (Basic analysis): Al 2 O 3 -12.40%, SiO 2 -68.90%, CaO-2.6%, Fe 2 O 3 -1.6%, MgO-0 , 4%, Na 2 O-1.6%.


How to use
We recommend approx. 100-150 g for 50 liters of water in the aquarium. Can be placed directly in the aquarium in one or several pieces or as an addition to the filter. The mineral will retain its properties for 4 - 6 months. Then it should be replaced.
Packages, 60g powder, 300gr stones